Welcome to the Lisk Cryptocurrency Review. Interested in investing in cryptocurrency? Access our other cryptocurrency material before you dive in!
Relevant Links
What Is Lisk Cryptocurrency?
Lisk is much like Ethereum in that it uses blockchain to create a network infrastructure. This infrastructure can be used by developers to build applications on top of it. Developers can gain access to the features of a blockchain network without building one themselves. Essentially, these platforms are providing blockchain technology as a service.
Developers will have the ability to create, distribute, and monetize their applications in a way that was not available to them previously. Applications will sit on "side chains" giving developers the ability to completely customize their applications while benefiting from the security of the Lisk main chain. The team also aims to mitigate network bloating with side chain implementation. Network bloating can occur if a large number of applications are being run on the main blockchain network.
Smart contracts will also be incorporated into the Lisk blockchain. Smart contracts are computer programs that facilitate the execution of a contract without the need for human interaction. This feature is a vital part of a blockchain network that functions in a way that Lisk does.
Applications built on the Lisk cryptocurrency network can be written in JavaScript. This makes Lisk very unique within the cryptocurrency market. JavaScript is the most popular computing language in the world right now and most developers have a good understanding of it. Developers would be able to use the Lisk platform without having to learn another computing language.
It should also be noted that consensus is reached via a Delegate Proof of Stake (DPoS) system. The Delegate Proof of Stake system is a very decentralized model and offers a level of decentralization that you would not see in other types of Proof of Stake consensus systems. Delegates are chosen that strengthen the network and/or aid the project in other ways. In turn, delegates may distribute Lisk to the voters that cast a ballot for them. This creates a good incentive system for both parties.
The Lisk Management Team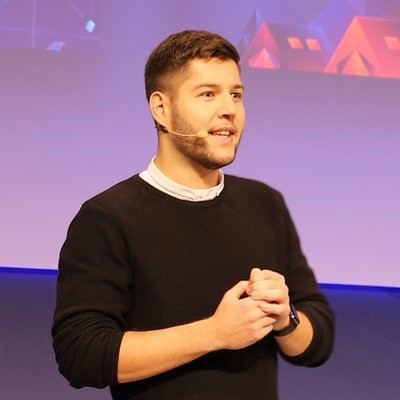 The Lisk cryptocurrency project was founded by Oliver Beddows and Max Kordek. Both function as the development leaders at the moment. Both have prior blockchain application experience with the Crypti project, which they left in January 2016. From there Oliver and Max worked to update the underlying code and add brand new features to it.
Oliver and Max are not the most experienced players in the space. However, their development of the previously lacking Crypti code does demonstrate their potential. They were able to transform a broken platform into one that attracted world class advisors and large amounts of funding. The track record is not extensive but the achievements have been an encouraging sign.
The Lisk cryptocurrency project is not made up of only Max and Oliver. The team is composed of a variety of different developers and business personnel. These employees were hired directly by Lightcurve, a company that Oliver and Max created. Lightcurve is a "blockchain strategy consultancy, development studio and marketing agency in one…". It's through this company that Max and Oliver hire and interact with partners and other outside parties.
Who Is Lisk Partnered With?
Charles Hoskinson has a long and successful track record in the blockchain and cryptocurrency sector. He is the creator of BitShares which is the first cryptocurrency to utilize the Delegate Proof of Stake consensus method. Lisk uses a similar system to reach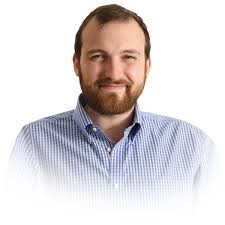 consensus and create blocks on the blockchain. From this perspective he will be extremely helpful to the Lisk team.
Charles is also a co-founder of the Ethereum network and he served as it's initial CEO from December 2013 to June 2014. He has seen a project go from just an idea to something that is functional and produces value.
He is the current CEO of Input Output HK. The firm hosts one of the largest cryptocurrency research divisions in the world. There main project, Cardano, is one of the top 10 most valuable blockchain networks in the world at the moment. Charles is a man with alot of experience and resources.Any team working with him will benefit from each.
Steven Nerayoff is a prolific entrepreneur, venture capitalist, and attorney. He is the founder and current CEO of Maple Ventures, a venture capital firm which focuses on blockchain related projects.
He also helped work on the Ethereum project in its early days. He advised the project on a variety of different legal issues and created the initial legal framework for the project. He co-drafted the token crowdsale model which set the standard for ICOs that came afterwards.
From a legal standpoint very few people know this space as well as Steven does. Both his and Charles's experience with the Ethereum project will be key to driving Lisk towards success.
Lisk has also teamed up with a variety of outside organizations. In March 2016 Lisk was integrated into the Microsoft Azure cloud service. This means that developers from all over the world can test, develop, and use applications deployed on the Lisk blockchain.
Competition and Risks
Competitors
There are a lot of competitors in the blockchain-as- a-service arena:
Ethereum
Stratis
Rise
Competitive Advantages
Lisk offers a public blockchain that anyone can use to build applications. This gives it a competitive advantage over large projects like HyperLedger in attracting individual developers or smaller teams of developers

Lisk applications are written in JavaScript and this creates a low barrier to entry for developers. Most developers know this computing language and will be able to start developi.ng applications on the Lisk platform within minutes.

The advisors on the Lisk cryptocurrency team are a differentiator. Competitors like Stratis and Rise will utilize popular computing languages also. But of all the smaller projects listed above Lisk has the best advisement team.
Risks
If platforms like Rise or other projects using the "Blockchain-as-a-Service" model are able to build a platform comparable to the Lisk platform Lisk could lose market share. The Lisk team would need to update the underlying software in an attempt to make it more flexible.

All things equal, if developers do not build decentralized applications using the Lisk platform then the Lisk platform serves no purpose. Think of it like a road that no cars drive on. Without the cars the road essentially has no value.
Network and User Trends
Keep in mind that some data may be difficult to acquire for cryptocurrencies that utilize blockchain networks that are less mature. If data is incomplete or assumptions are being made it will be clearly stated in this section.
Network hashrate will not be considered in our analysis because the Lisk consensus model does not rely on Proof of Work. Hashrate will only be considered when Proof of Work consensus algorithms are utilized.
Transactions
The amount of transactions that a network processes per day is important to look at. It can help us understand if more users are transacting on the network. The maximum number of transactions that can be processed in a given time period will also help us understand the limitations of the network.
Currently the Lisk network processes about 2 ½ transaction Lisk cryptocurrency per second. This comes out to around 216,000 transactions everyday. This is comparable to some larger and more mature blockchain networks. For example, Bitcoin can process about 280,000 transactions per day at the time of writing.
However, Delegate Proof of Stoke Consensus models are very efficient and the team is confident that the amount of transactions that can be processed per second will increase in the future.
Transaction Fees
Currently the Lisk network operates using a flat transaction fee of 0.1 LSK. This means that transaction fees are a little over $2.00 at the present moment. This is comparably low to other more mature blockchain networks.
The team has made it a priority to move away from the flat transaction fee and this software update will be implemented in Q1 2018.
Mining Distribution
Mining or approval distribution determines if the ability to approve transactions is centralized or decentralized. The Herfindahl-Hirschman index (HHI) is a commonly accepted measure of market concentration. We use this to analyze the distribution of approval power in a network. Amounts less than 1,500 preclude a competitive environment. Markets with HHI of greater than 2,500 are considered to be highly centralized.
The Delegate Proof of Stake consensus system creates by design an extremely decentralized approval system. The HHI for a DPoS system in which there are 101 delegates is 99. This is well under the threshold of the 1,500 needed to be deemed competitive.
Is Lisk Cryptocurrency A Good Investment?
Lisk had an amazing run over the last year and we expect the coin to move closer to the top 10 coins by market capitalization. A strong team is in place and the group of advisers that have been compiled will provide all the resources needed to make sure this project is a winner.
The use case is solid and serious growth has been seen from a product standpoint. This allows investors to feel comfortable that the team can achieve their goal. Of course, there are a lot of competitors in this space. But Lisk is either positioned as the first mover or seems to compliment larger competitors well. If the product is developed and is consistently updated to absorb newer technologies users will develop applications using it.
The Delegate Proof of Stake system is is a good model and will help Lisk build a secure network. The community, which is very active, will continue to strengthen. This will breed long term results when the project enters the user adoption stage.
Lisk cryptocurrency is not the riskiest play out there nor is it the most exciting. Many investors or traders looking for large gains may believe that Lisk has run its course. But the coin ticks the box in most categories and should continue to outperform the market. Any portfolio containing Lisk will be better for it.