Welcome to the Wabi Cryptocurrency Review. New to the scene and interested in investing in cryptocurrency? Access our other cryptocurrency related material before you dive in!
Relevant Links
What Is Wabi Cryptocurrency?
Ever wonder if the product you pick up at the supermarket is actually authentic – if it's made by the company that you think it is made by?
Depending on where you live in the world this might cross your mind every time you buy food or household products. Fraudulent products are a serious concern in countries like China and India.
One of the better known use cases for a blockchain network is supply chain management. Items can be tracked using the solutions the network provides. This allows manufacturers to track all of their products and it helps consumers know that the product they are purchasing is authentic.
The Wabi cryptocurrency project is concerned with ensuring that consumers know that the product they purchase is the real deal. Using patented Radio-Frequency Identification (RFID) tags they help ensure the authenticity of consumer products. Users can scan the tags with an application on their phone and instantly find out the status of the product.
Consumers also receive Wabi cryptocurrency when they scan products. Scanning allows them to mine for more Wabi which they in turn can use to purchase more products. The Wabi cryptocurrency token helps create an incentive for users to scan products. The data that is created each time a product is scanned aids the network in confirming the authenticity of products.
The Wabi Development Team
The Wabi cryptocurrency project was founded by Alexander Busarov and Yarosla Belinskiy. Busarov has experience in business development and consulting. He worked for McKinsey for a year and a half and concentrated on investment projects in the energy sector. He moved on to work as a Sales Director for a large baby food producing company. It was probably here that he understood the scale of the problem facing this market.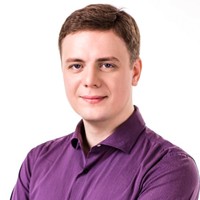 He also co-founded EarlyBird which is a fundraising platform used in China for startup projects. The goal here is to bring seed investment opportunities to the masses.
Yarsola worked in China for two years early on in his career. After serving as a Development Manager for two years he moved over to Bain & Co. where he worked as a strategic consultant for a variety of different industries including finance, energy, and manufacturing.
Arthur Pinchuk serves as the IT Lead on the project. His experience is not the most clear cut. He is involved in Rocket ICO which helps make starting and tracking an ICO easier for teams. He is the co-founder of Mind Development Company which is a technology consulting firm. But very little information is available on the company. He is definitely involved in the space but to what extent is not clear.
Dmitry Korzhik functions as the Blockchain Lead. He, like Pinchuk, does not have a transparent career in the industry. He worked for a software development and hardware manufacturer early on in his career. Based on available information, this is the first time he is in a leadership role within a blockchain related project. Whatever experience he has must have stemmed from outside his professional career path.
Who Is Wabi Partnered With?
The team has a large range of advisors and each brings a certain set of skills and knowledge to the table.
Long Chiu is a master at developing marketing campaigns that help connect consumers with brands. His method hinges on nurturing brand affinity and building relevant loyalty programs. As the Director of Digital Commerce at Mead Johnson Nutrition he led the design of the brand's membership program. Because Wabi will function as a loyalty and rewards system Long's experience will prove vital.
Igor Livant brings expertise in raising capital to the table. He is a former Executive Director at Goldman Sachs and is currently a Principal at McKinsey. He is here to ensure that the project has the funding it needs to continue moving towards achieving its goals.
Who Are The Competitors To Wabi?
Competitors
Ambrosus
Competitive Advantages
Wabi is focusing on the baby food and other infant products market. The consumers in these markets are mothers and they are willing to (1) use any solution to ensure that their baby is safe and (2) pay a premium for the safe product.

Wabi already has a working product and has made in-store sales. As discussed in a previous section, consumers use an application on their phone to scan items in the store. This is something that is happening right now.

The Wabi Cryptocurrency token is used in different ways than competitors. The Wabi tokens will function as reward points you can use to purchase products. It also should be liquid enough for users to convert them into other crypto or cash. This incentivizes people to scan products and creates a resilient network.
Risks
On paper the blockchain network that Wabi is developing is not going to rival the technologies Walton or Vechain are currently building . From a feature and complexity standpoint Wabi is not close to them. This could limit the type of industries that Wabi is able to service in the future.

The back bone of Wabi right now is an RFID label that is nearly impossible to tear off without breaking. This makes it perfect for putting on baby food but might not work well in retail. Unless Wabi develops further technologies the markets the project is able to service will be limited.

The tech side of the development team is lacking in experience based on available information. This is a worry because the token does not have value without a solid blockchain network supporting it. The blockchain network is the most important piece of any project in this space.
Network and User Trends
Keep in mind that some data may be difficult to acquire for cryptocurrencies that utilize blockchain networks that are less mature. If data is incomplete or assumptions are being made it will be clearly stated in this section.
Network hashrate will not be considered in our analysis because the Wabi consensus model relies on consumers to scan products to confirm transactions.
Transactions
There has been a total of 41,850 executed transactions on the network so far. The ICO was 3 months ago so that's a little over 13,000 transactions per month. To put that in perspective it take around 2 hours for that amount of transactions to occur on the Bitcoin blockchain network.
It's obvious the network has a long way to go but it has only existed for a short time. It will take time to fully understand how robust this network can become.
Transaction Fees
Wabi is a ERC20 token. This means it is built on top of the Ethereum blockchain. Fees for ERC20 tokens will differ based on how the application program is written. But ERC20 tokens enjoy similar transaction fees as transactions conducted in Ether. The Ethereum network has growing transaction fees but they are still relatively low compared to other large market cap coins and tokens.
Mining Distribution
If the current model is used long term then miners will take the shape of everyday consumers scanning products. As the amount of customers increase the amount of individual miners will also increase. This has the potential to be a truly decentralized network.
The project has stated that they plan to introduce a master node concept to the project. This means that individuals or organizations can stake their coins in an effort to secure the network. This might create a more centralized network and this will have to be looked at closely moving forward.
Community Growth
The amount of brand awareness is lacking. The project team is focusing on creating a solid product and acquiring key partners. But Wabi is not well known because very few resources have be allocated to marketing efforts.
Wabi has about 40 thousand Social Media points on Cryptocompare. The Reddit community is beginning to pick up momentum. Users are constantly calling for more action to be taken in regards to spreading awareness.
Is Wabi Cryptocurrency A Good Buy?
Wabi has both a unique use case and a working product. The project team is concentrating on providing peace of mind to consumers and that is what differentiates them from their competitors. The set of advisors the team has lined up is impressive.
There are risks involved though. The tech side of the team is lacking in experience and this is unfortunate. The value comes from the security of the network as much as is comes from the clever way of using it. If the team can add a few more team members to help out on the blockchain side it would really go a long way.
This project might not have the potential to become extremely large like some other projects in the space but that doesn't mean it is not a good investment opportunity. When you invest in Wabi you are looking to get into a good project early on in the game. Wabi is definitely more of a long term play.