Over the years, cryptocurrencies have vastly evolved. Last year was a big year for the cryptocurrency community largely due to the spike in prices of Bitcoin and many other Altcoins.  As a result, the key buzz words surrounding cryptocurrencies were "lambos" and "mooning". However, 2018 has featured a new term that has been popping up more and more as of late: "Cryptocurrency Airdrops". What is a cryptocurrency airdrop exactly and why should you care? Well it can mean free money for you if you're investing in cryptocurrency!
What are Cryptocurrency Airdrops?
Simply put, cryptocurrency airdrops are a way of receiving new cryptocurrency tokens. New cryptocurrencies that launch on a particular network distribute their tokens to coin holders of that network.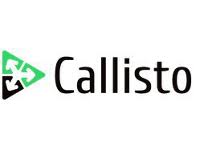 Callisto (CLO) is a perfect example of a cryptocurrency airdrop which took place on the Ethereum Classic network. This airdop occurred at block 5500000 (processed on March 5th 2018). A "snapshot" was taken at that block meaning a picture of the ledger at that point in time was taken. This was done to see who owned ETC when that block was processed. Without going into too much detail, whoever held ETC in their wallet when the snapshot took place received CLO tokens. Callisto's airdrop was distributed in a 1:1 ration meaning that for every 1 ETC you owned, you received 1 CLO token.
Are Cryptocurrency Airdrops The Same As Hard Forks?
Not quite. A fork is when developers copy the code of a particular blockchain network and change it to create a new coin. Developers do this to use the existing network as a base. Developers then tweak the code to change the protocols resulting in a new coin. A perfect example of this is Bitcoin and Bitcoin Cash.
Ethereum's network is based on smart contracts (electronic contracts that are automatically executed once a set of parameters are met). Smart contracts can be used to distribute tokens.  Using Callisto as an example, the contract basically read as IF an address on the Ethereum Classic network held ETC at block 5500000, THEN distribute 1 CLO for every 1 ETC in that wallet. This is how an airdrop differs from a fork.
Why Should I Care About Cryptocurrency Airdrops?
Well without doing much work, you basically receive free tokens, aka free money! However, not all cryptocurrency airdrops are the same. Airdrops like CLO's can be as simple as holding a coin in a wallet at the time of the snapshot. Other airdrops require you to direct message the token's developers with your wallet address. Some require you to do a social media shout-out. Either way, the idea remains the same. A cryptocurrency airdrop results in free money.
What To Expect Moving Forward With Cryptocurrency Airdrops?
It doesn't appear as if these cryptocurrency airdrops will slow down anytime soon. Many new tokens are using the airdrop as a marketing tactic to help build some buzz around their new cryptocurrency. However, it might not be worthwhile to participate in all cryptocurrency airdrops. Some airdrops will result in a new token that has a valid blockchain use case. Other airdrops will result in pointless tokens that shouldn't be in existence in the first place.
As always, please do your own research when you hear about a particular cryptocurrency airdrop before rushing in to participate. Especially when you're required to hold a coin in order to receive the new token. With the CLO example, ETC's price jumped to over $45 and currently sits around $15. So there is a possibility that you can lose money and end up with a useless token.
Overall, it will be exciting to see how future cryptocurrency airdrops will pan out and how they will evolve moving forward. If you have any questions relating to cryptocurrency airdrops or any other crytpo/blockchain topic, feel free to contact our team here!