Welcome to the Ripple (XRP) Coin Profile – where we share our analysis on one of the hottest cryptos on the market right now. New to crypto? Access our Blockchain 101 material before you dive in!
If you would like to learn more about our scoring methodologies please click here.
Relevant Links
Profile Snapshot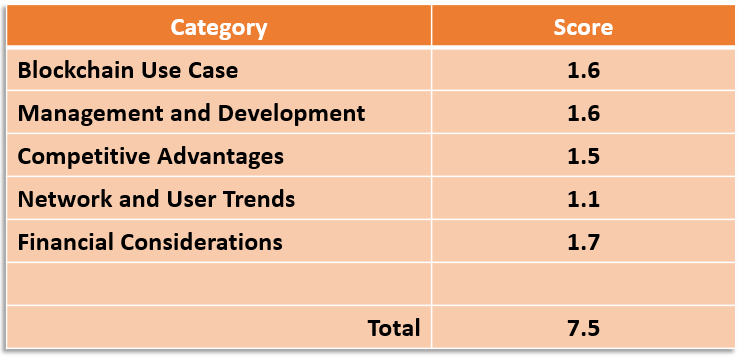 History

Blockchain Use Case (1.6)
Ripple is an internet protocol that allows for financial transactions in any currency. Ripple's XRP token can be used not only for fiat to fiat transactions but even for crypto to crypto transactions or transactions involving both fiat and crypto. Currency exchange conversions happen almost instantaneously when the Ripple protocol is used. The Ripple currency is used as a medium for converting one currency instantly into another, without relying on a central exchange.
Ripple's distributed financial technology allows banks to send real time cross-border payments across various networks. Using Ripple, banks can meet growing demands for faster, low-cost, on-demand global payment services for any payment size. Because of this, banks can acquire new customers and grow revenue through differentiated products and services. Ripple even lowers back-office costs for banks by providing efficient mechanism to process and settle international payments.
Development and Management Team (1.6)
Development Team
The company that built the Ripple protocol is called OpenCoin. It was co-founded by CEO Chris Larsen and CTO Jed McCaleb.
McCaleb is well-grounded in digital currency, coming from Mt. Gox, which previously handled the majority of the world's bitcoin trades prior to the infamous hacking event. He sold the now-defunct bitcoin exchange to Mark Karpeles in 2011. McCaleb then went on to create OpenCoin, which was the predecessor to Ripple Labs. McCaleb held the role of Chief Technical Officer at the company for a time.
Larsen previously co-founded and led the online financial company E-LOAN. Other developers on Ripple's team also have a strong background in the cryptocurrency industry.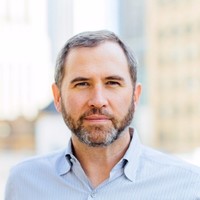 Brad Garlinghouse is the current CEO of Ripple and a member of its Board of Directors. According to Ripple's website, Brad has served as the CEO of Hightail, a file collaboration service company. Previously, he was President of Consumer Applications at AOL from 2009 to 2012 and held various positions at Yahoo! from 2003 to 2009, including Senior Vice President.
Partnerships and Other Influences
Ripple has already established partnerships with major banks and businesses. There are a variety of banks that are already using Ripple. These include MUFG (Japan), BBVA (Spain), SEB (Sweden), Akbank, Yes Bank (India), Axis Bank (India), SBI Remit (Japan), Star One Credit Union (US), EZ Forex (US) and Cambridge FX (Canada). Ripple has also announced partnerships with large financial institutions such as American Express and MoneyGram. Both of these companies will be using the Ripple protocol and XRP token. Ripple is consistently announcing new partners which is a great sign of growth. 
Competitive Advantages and Risks (1.5)
Competitors
The following are Ripple's main competitors:
XLM

SWIFT

BTC

BCC

NEM
Competitive Advantages
These should be considered when determining the project's strengths:
Ripple has many LARGE companies such as MoneyGram, Western Union and American Express using the Ripple Protocol and XRP token. As more large companies continue to use the XRP token, the value will only increase.

Ripple can settle a payment in about 4 seconds. Transactions entered into the Ethereum network can take up to 2 minutes to settle. Ripple's network can also handle 1,500 transactions per second and has the capability to be scaled up to 50,000 transactions per second. Currently Ethereum can handle around 15 transactions per second. Bitcoin is even slower at roughly 3 to 6 transactions per second.

Another major competitive advantage is extremely low transaction fees. Currently Ripple has the lowest cost per transaction when compared to other major cryptocurrencies. At a fraction of a cent the closest competitor, Bitcoin Cash, is not even close.
Risks
Risk can hint at a project's chances of ending in failure:
Although Ripple has many partnerships with large institutions, there is no guarantee that they will all use the XRP token. It must be understood that there is a difference between Ripple's technology and the XRP token. The protocol that the company has developed is the main driver of increased transaction speeds and low cost. The XRP is the native token of Ripple Labs and is viewed as only an add-on feature of the protocol. Some of Ripple's current partners are using Ripples technology but not the XRP token.

The company is in possession of half of the supply of the 100 billion XRP tokens at the moment and this should be considered. Many speculators are afraid of the fact that Ripple is holding 55 billion XRP tokens This means Ripple could devalue the token at some point by selling off all of their holdings. However, as of December 2017, Ripple has placed its 55 billion tokens into an escrow account and is releasing them in a systematic way. To learn more about the escrow account, you can click here.
Network and User Trends (1.1)
Over the past year, Ripple's network has had a range of 154,000 to 1,490,000 transactions per day. As stated earlier, the network can currently process 1,500 transactions per second and can be scaled to process 50,000 transactions per second. These are impressive statistics when compared to competitors.  
The Ripple protocol gives rise to some of the lowest transaction fees within the cryptocurrency ecosystem. It costs ~.00001 XRP to process a transaction. As the price of XRP increases, the cost per transaction will increase as well. However, the highest fee the network has seen is around $0.04 which is still incredibly affordable.
Financial Considerations (1.7)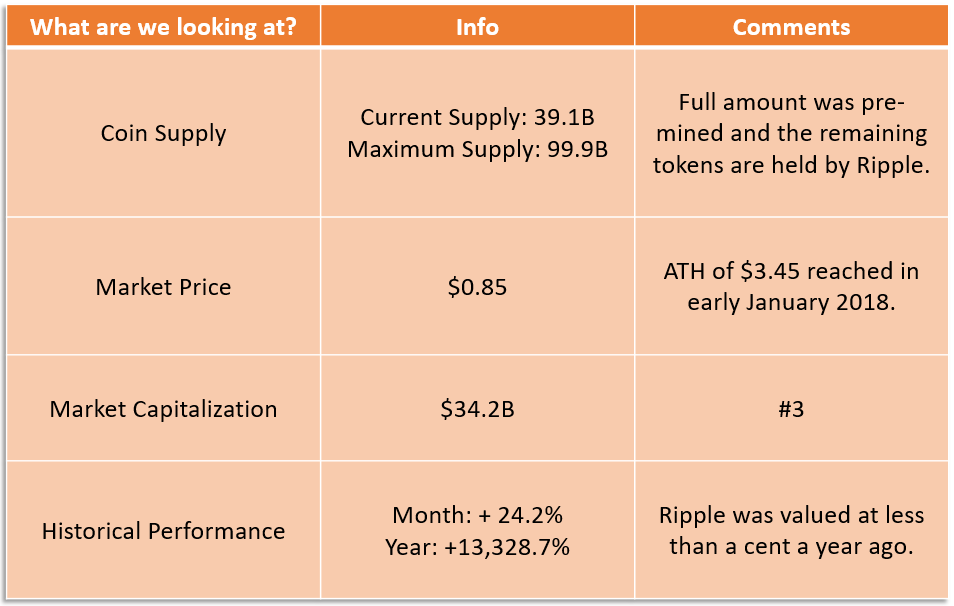 Conclusion
Overall, Ripple has had quite the run since its inception in 2012. In 5 short years, the company has managed to develop a viable working product and obtained many partnerships with some of the largest financial institutions in the world.
Despite its success in the marketplace, many vehemently despise Ripple and the XRP token. Critics claim that it is not a "true" blockchain network since Ripple's network is centralized.  Some criticism is deserved though. Many of the partnerships the company announces revolve around other technology aspects and not the XRP token directly.
Although not all of these partnerships will be using XRP, more and more companies are starting to adopt the use of the token. Ripple and XRP have been the center of controversy but they have also been the center of great successes in the cryptocurrency market. Despite its flaws, the company and token have a bright future and it will be exciting to see what is in store for the coin in 2018 and beyond.
Overall Score: 7.5