Welcome to the Crypto Weekly Update, where we organize all the latest developments from the previous week for your reading pleasure. The Crypto Weekly Update will be released every Monday afternoon. Think we can improve? Let us know in the comments section below!
Crypto Discussed At G20 Conference
The G20 is a group of twenty countries that have large amounts of economic influence. For example, countries like the United States, China, and Great Britain make up the core of this international forum. The countries meet occasionally to discuss global economic concerns and initiatives.
Cryptocurrency has been on the mind of many world leaders lately and naturally the topic was raised at this year's G20 summit. The forum noted that cryptocurrency does not pose a threat to global economic health at this time. However, world leaders want to regulate crypto in the future.
The Argentinian Central Bank chair Frederico Sturzenegger said concrete regulation will be proposed by July. This will give world leaders and their teams time to understand the issues fully.
Regulation is an important part of cryptocurrency acceptance. Larger financial institutions will not invest heavily in cryptocurrencies until regulation is clear. Without this inflow of capital the cryptocurrency markets might continue to move sideways.
To read more click here.
Dorsey Bullish On Bitcoin
In an interview with the Sunday Times Jack Dorsey, the CEO of Twitter and Square, stated that Bitcoin will become a internet global currency in the future. Dorsey predicts that this process will take at least ten years but went on to say that it can happen way sooner than that.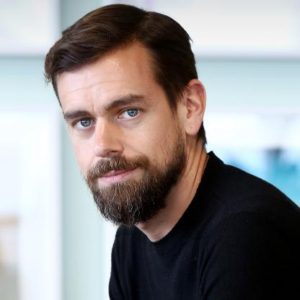 "The world ultimately will have a single currency, the internet will have a single currency. I personally believe that it will be bitcoin. While the shift may take place over a period of ten years, it definitely is a big possibility."
Of course Dorsey is an investor in the space. His most notable investment is that in Lightning Labs which is helping to develop the Lightning Network solution. If Lightning is successfully implemented then Bitcoin has a better shot at becoming a global internet currency. The network will see an increase in transaction speeds and a decrease in transaction fees.
Dorsey might know something that we do not. The beta version of the Lightning Network was released last week to a mixed bag of reviews. Jack probably knows of future developments in LN that will push BTC to a different level.
To read more click here.
Binance Moves To Malta
Binance has been the fastest growing cryptocurrency exchange over the last year. And now it will be moving its headquarters to the European island nation of Malta.
Binance found it increasingly difficult to operate in Japan after the Financial Services Agency (FSA) announced that Binance was operating without registration. The FSA further went on to say that investors could potentially suffer loses because of this. This resulted in panic and eventually a drop in the price of BTC.
Malta welcomed the exchange with open arms. The countries officials want to position Malta as a crypto friendly nation and this is the first step in doing that. Maybe Malta will become the Cayman Islands of cryptocurrency? Time will tell.
To learn more click here.